e Love Psychics can offer you a chance to speak with your choice of psychics to get the guidance you need to set your relationship on a loving path. eLove Psychics are honest psychics: They will not tell you what you want to hear, but what you need to know when doing your love/relationship psychic reading. Even if the psychic has something to tell you that you may not want to hear, they will do so with compassion, and treat you with respect and dignity.
e Love Psychics are independent contractors. These Love Psychics are not part of any call center or book store, and the e Love Psychics will never use scripts or any other methods cal centers are known for.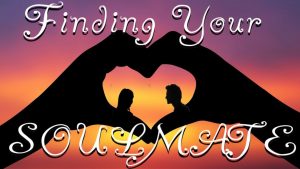 Call centers supply "psychics" for some of the biggest companies out there offering psychic readings. These companies partner with the call centers to find people to read scripts, have no gifts or psychic ability, and encourage and reward them for how LONG they keep you on the phone! They pay their "psychics" very little money (about 20 cents per minute) but do not offer you the client a discount rate–the companies keep the rates competitive to real psychics rates, even though they are offering you script readers! No psychic on eLove Psychics is part of any call center, as their behavior is unethical, and all about greed. The call center/psychic system is such a corrupt system and a lot about call centers and the psychics they "employ" came to light when the Miss Cleo/Prn company got into so much trouble and were closed down. eLove Psychics is one of the few places you can rest assured your call and important love reading will NEVER be answered by a call center. Your questions regarding your relationship, love, soulmate, career, and finances are of utmost importance to you, and eLove Psychics respects that, and it is of utmost importance to our psychic readers as well.
Chosing your eLove Psychic for your psychic love reading:
Read about what the e Love Psychics gifts are.
Do you want a tarot card reading?
Do you want to speak with a clairvoyant Love Psychics?
Would you prefer your e Love Psychics to be empathic?
Would you like your reading from a eLove Psychics that is clairaudient or clairsentient?
What do all these things mean?
A tarot card love psychic reading is done maily with a tarot deck. Just because a psychic reads tarot cards does not mean they are/arent clairvoyant,clairaudient, or clairsentitent.
A clairvoyant love psychic can use cards also, but does not have to use tarot cards in order to pick up images, see things, and get your questions answered.
Someone who is empathic feels things, and can pick up on feelings rather easily. Before you call an empathic love psychic, please remember the love psychics can pick up on your feelings as well. Try to relax a bit before calling an empathic psychic.
A clairaudient psychic hears things. Before getting your love psychic reading and choosing which psychic may be best for you, read carefully and chose which love psychics you feel is right for you.
Have your questions ready before calling a psychic.
Write down the questions you would like the love psychics to answer.
Keep notes so you can remember the information the love psychic reader gives you after the reading is over.
Don't play "test" the psychic.
If you are not open to your psychic reading, the psychic will not be open to you, and will have a difficult time giving you a psychic reading.
Remove your stereotypes before you call a psychic. Sometimes a psychic will be able to tell you what color your couch is, but ask yourself, is that information really important to you? Sometimes a psychic can pick up hair and eye color or a name, but, once again, if you KNOW that person, you already KNOW that information, so remember what information is really the most important to you: What you don't know.
General readings: 
This term is often misused and needs to be explained. A general reading is the same thing as if you got into a car with a love psychic reader and they said "where would you like to go?" and you say "just drive"…..the psychic has to then drive around aimlessly with many different directions to go at YOUR expense. Don't do this to yourself. A general reading is really more like this:
Tell the love psychic where you would like to see your relationship is going for the next 6 months, or where your career will be headed in the next 6 months, or if their are any new love prospects coming to you in the next 6 months. THAT is more what a general love psychic reading is, and will get you better results than not pointing them in any direction.
Give the love psychics something to work with, and some direction to go, and you will be much more satisfied with your love psychic reading and will get more for your money.
Watch out for these red flags before you call a psychic for your reading:
If you see a psychic offering to sell you love spells, or reunite you with your true love please understand that this cannot work, and would be a waste of your money. That is interfering with free will, and you will have spent all that money for nothing. These psychics prey on the desperation and vulnerability of others. Do not consult a psychic for such a purpose.
If the psychic wants your credit card information, address, social security number, or any truly private information such as that, do not give it out. The psychic should not need information such as that, and you will come to regret giving out that information to a psychic.
If a psychic recommends you call another psychic, when you have not asked them for a referral, this is another red flag. They will tell that other psychic your information before you even call. Many psychics work in pairs like this. If a psychic offers to light candles for you, fine, as long as they do it on their time, and at not cost to you. If you are going to be charged for it, simply say "No thanks." If a psychic wants to sell you a magical crystal, candle, spell, or any "object" that will help you, decline immediately. There is no power in these objects, this is just a way for the psychic to get money out of you.
If a psychic says there is a curse on you, please realize that this is the beginning of an expensive scam. The psychic wants to see if you will believe their is a curse on you. If you do act like you believe their is a curse on you, then the psychic knows they can sell you a "curse removal". The psychic will ask for money, and when the psychic gets the money, they will start their "work".
However, they will always tell you they need more money, over and over again, because yours is a "tough case". Please never fall for this tactic. At eLove Psychics our psychics will never sell you candles, curse removal, ask you for private information, or ask for any additional fees.
e Love Psychics
wants your love psychic experience to be a good one, and does its best to insure all psychics at e love psychics operate within a certain code of ethics. At e love psychics you will find a safe place to choose and honest, ethical love psychic reader to help you find the answers to what lies ahead for you. All readings with elove psychics are kept private and confidential.